Assessment
Whether you need an assessment of an individual potential executive to determine fit, or an assessment of a team to help ensure alignment and culture integration, we have assessment methodologies to make this process easy, efficient and impactful.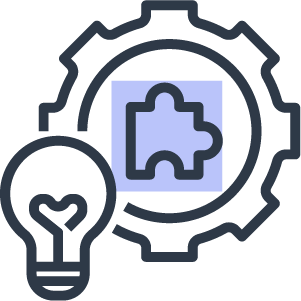 When making a decision to hire, promote or develop senior executives, The Centauric assessment team provides comprehensive data-based, objective assessments of capability, character, style, reputation and culture fit.

We begin with the definition of a target success profile against which to evaluate individuals. This is followed by a detailed assessment that can include objective measures of personality, 360° input and deep-dive behavioral interviews.

Findings are reviewed with sponsoring executives and HR business partners. For developmental applications we also provide in-depth feedback and development recommendations to each candidate.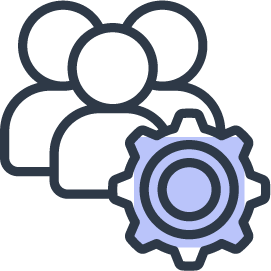 Organization & Team Assessment
Centauric culture, alignment, and team assessments provide actionable insights enabling leaders to make the right moves in a range of circumstances. 
Our assessments are typically used for M&A due diligence and integration, team building, culture management or program evaluation.
When leaders and teams need insight to improve performance and reduce stress, Centauric is ready with a suite of assessments to diagnose, take action and evaluate progress.  
Our assessment methods range from standardized surveys to customized interviews and self-assessment labs.
Our team of expert consultants hold certifications in a wide-range of assessment tools, including:



If you are seeking an opportunity to develop or continue to develop as a leader from both an awareness standpoint as well as a tactical strategies and tools for how you can go about making change, this meets a nice middle ground. If you're looking to grow as a leader from relationships formed outside of your organization in a structured way, this delivers that and is incredibly valuable.
– Stephanie Morgan, Design Institute for Health

Whether it's an individual who has a dilemma, a team that needs to up its game, or an organization facing challenges, Centauric experts are here to help you succeed with personalized services and practical solutions.
– Anthony Perrone, Northwestern Mutual Insurance Company

I'm consistently studying leadership, and there were definitely tools and perspectives in here that I haven't come across before. This is without a doubt, very much worth the time and investment. The material is super beneficial for anyone ranging from a new manager up to an executive level.
– Caitlin Stone, Activist Artists Management

We would have moved directly into action but it was great to have Centauric with us to help us make the path, find what projects were most important and helped us challenge our assumptions.
– Vicki Poponi, VP Honda Consumer Journey Experience

I really liked the simplicity of the framework. Streamlined but powerful. The facilitators were very likable, articulate and created a sense of camaraderie even in a virtual group. The framework that they present is different from other leadership programs in that it's simple, easy to implement and it's effective. As a leader, that's what you're looking for, and I think the program accomplished that.
– Greg Barrett, CIRE Equity
Organizations benefiting from Centauric