About Us
Centauric is a group of behavioral scientists and business professionals committed to elevating performance and creating a positive impact on the lives of people at work.

People hire us to enable leaders, teams, and organizations to succeed at pivotal moments. We're California-based and work across the United States and internationally, both in-person and remotely. Our clients have included multinational Fortune 100 companies as well as independent small businesses from Shanghai to Toronto.
Our values come in pairs because over-indexing on any value comes at the expense of its polarity.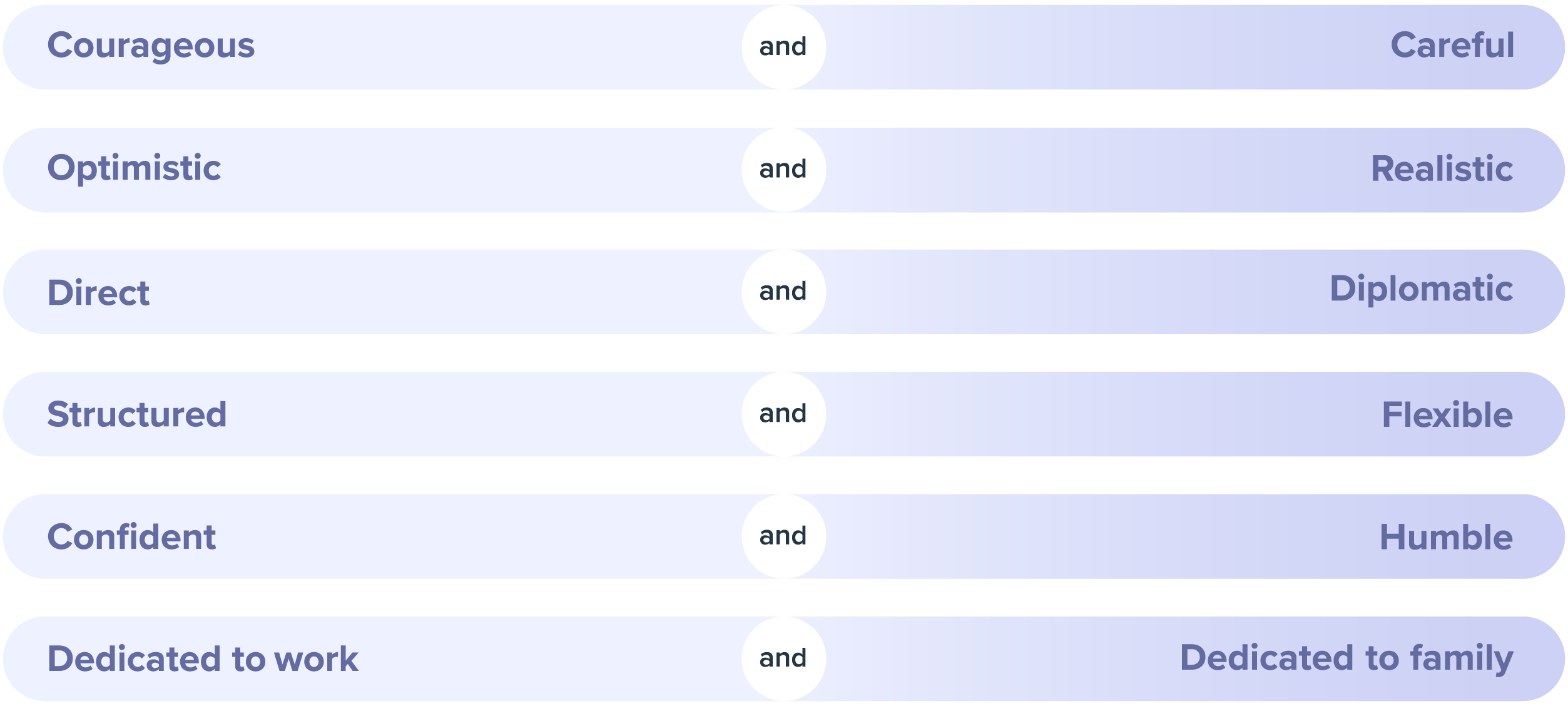 Our approach is human centered, collaborative and results oriented. We value diverse perspectives, experimentation and productive interactions that lead to intended outcomes.